Concurso Interno-Nacional de Marinera Hnos Ramos
Two days with the Banda de Musica Internacional Mi Perú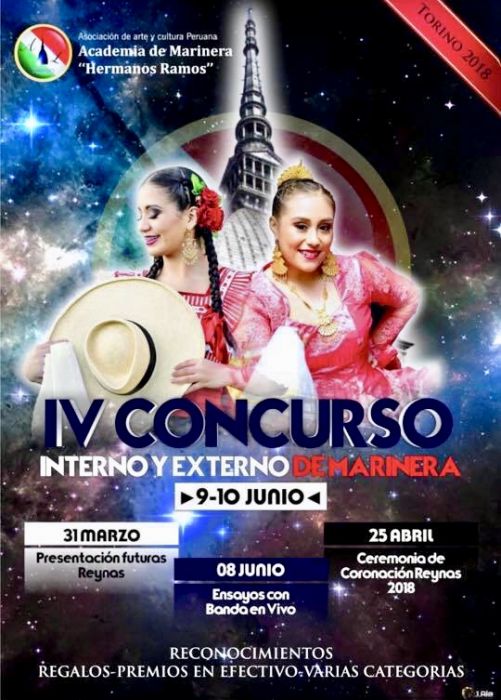 Event | Date: 10/06/2018 - 14:00 |
The dance of the seafaring wanderers has become the link of the Peruvian communities throughout the world. The most famous folkloric representation of the Andean country will bring to the San Mauro sports hall (between Saturday 9 and Sunday 10 June) almost 250 dancers for the third "Concurso Interno-Nacional de Marinera Hnos Ramos" which will take place in via Luigi Burgo 8 ( admission to free offer).
The festival includes prizes and, above all, the coveted bands for each age group of participants ranging from 5-year-olds to 70-year-olds. It will also provide an opportunity to discover the traditions of Peru.
A colorful event with historical costumes and rhythms of popular music (played live by the Banda de Musica Internacional Mi Perú) that will see Peruvian players from all over Europe challenge each other.