THE GRACELAND & BAND at the Pro Loco Theater of Borgosesia
Special guest: ELEONORA BRIGLIADORI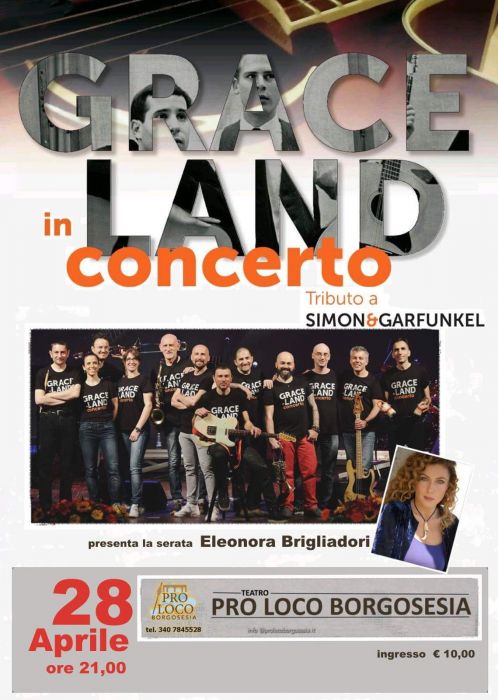 Event | Date: 28/04/2018 - 21:00 | Font: www.facebook.com/The-Graceland
THE GRACELAND & BAND - Tribute to Simon & Garfunkel at the Pro Loco Theater of Borgosesia.
Exceptional guest: ELEONORA BRIGLIADORI who will hold the leitmotif of the evening reciting in the most acoustic moments also some fragments taken from the film "Sacco e Vanzetti" by G. Montaldo in 1971.
An evening that promises to be a great musical, artistic and emotional level. We are waiting for you !!
Entrance: 10€