A-T-pic Ensemble to taste Bruino in swing
On the occasion of the "Republic Day", the Municipality and the associations of Bruino propose a day dedicated to good food and nature.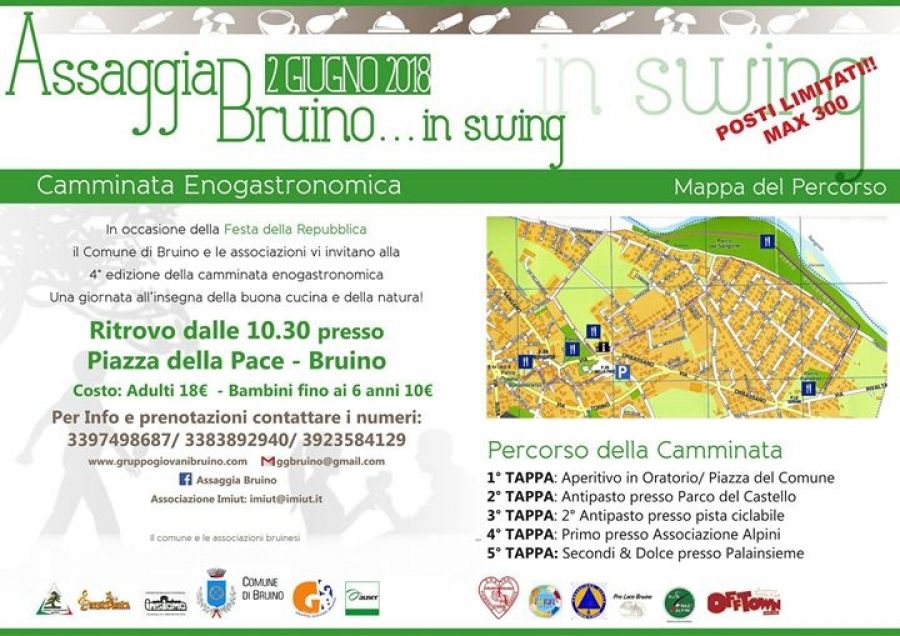 Event | Date: 02/06/2018 - 10:30 |
You are all invited on 2 June to the Bruino food and wine walk !!!
Please note that to participate in the walk is necessary to book no later than May 27 at ggbruino@gmail.com / imiut@imiut.it
FOR INFO: www.gruppogiovanibruino.com
Adults 18 euros
Children up to 6 years 10 euros