Notte Bianca in Vercelli with "Not Only Swing"
at the Bar Miscela Araba in Via G. Ferraris 35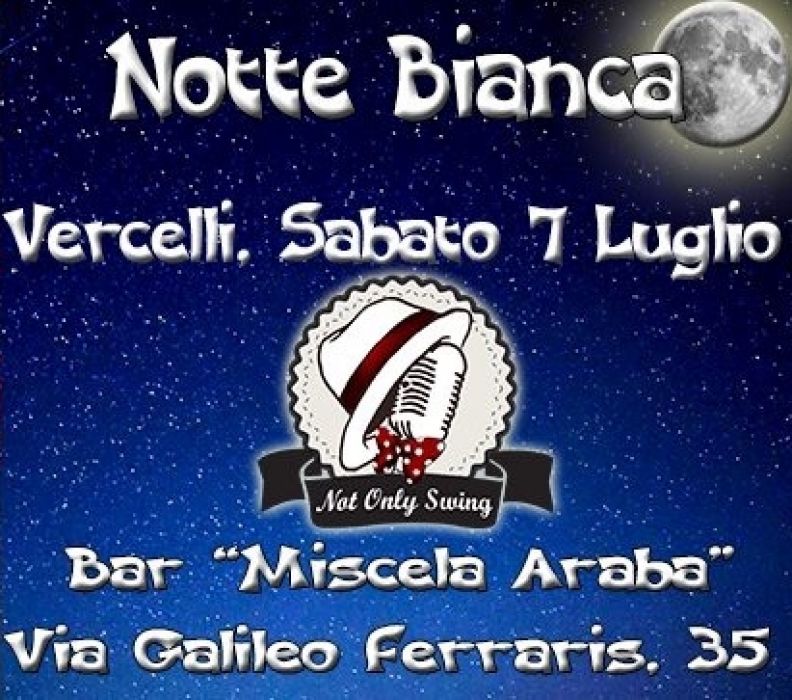 Event | Date: 07/07/2018 - 19:30 |
This evening I will have the pleasure of playing with the "No Only Swing" vercellese Trio ...
Of a vintage mood, the group is composed of the voice of Federica Spinella, the guitars of Daniele Deambrogio and percussion by Mauro Ghiani. Specialized in different genres, it will involve the public on a journey through both modern and contemporary music, passing from the evocative jazz and Manouche genres to the swing of the 40s and 50s, from Brazilian and Cuban popular music to pop music.
A repertoire of elegance and joy!
I wait for you!!!