With the UPO Wind Ensemble for the Golden UPO
Over 1000 graduates in the streets will celebrate the 20th anniversary of the University of Eastern Piedmont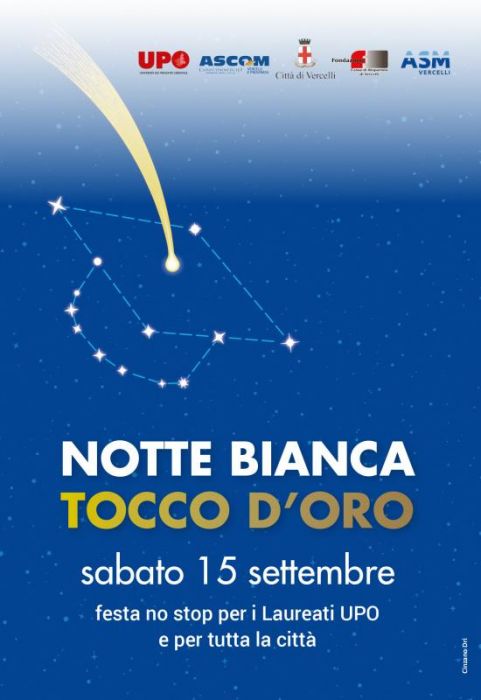 Event | Date: 15/09/2018 - 18:00 |
Piazza Cavour will be a truly remarkable sight at a glance.
There are a thousand graduates of the University of Eastern Piedmont who have responded, even from abroad to the call for the "Golden Upo", the great event organized in collaboration with the City of Vercelli, Ascom Vercelli, Cassa di Risparmio di Vercelli Foundation and ASM Vercelli to be held during the city's White Night.
From 17 on Saturday in the area outside the Department of Humanistic Studies (the former Pisu between Viale Garibaldi, Via Viotti and Via G. Ferraris), the «golden touch», the hat that distinguishes the UPO graduates, will be destroyed. that will remain in memory of the day.
At 6.30 pm the procession will run along the streets of the city center, accompanied by the UPO Wind Ensemble, until arriving in Piazza Cavour, where the celebratory ceremony will take place with speeches and musical moments.
Among the speakers, in addition to the rector Cesare Emanuel and the mayor Maura Forte, the director of Rai Tre Stefano Coletta.
The climax will be around 20 with the launch of the touch of gold!