ARNIA live for FIM Live InnovAction OPENING EVENING!
Me, Marco and about 30,000 live bees in Milan for the 7th FIM - TRAINING AND MUSICAL INNOVATION FAIR!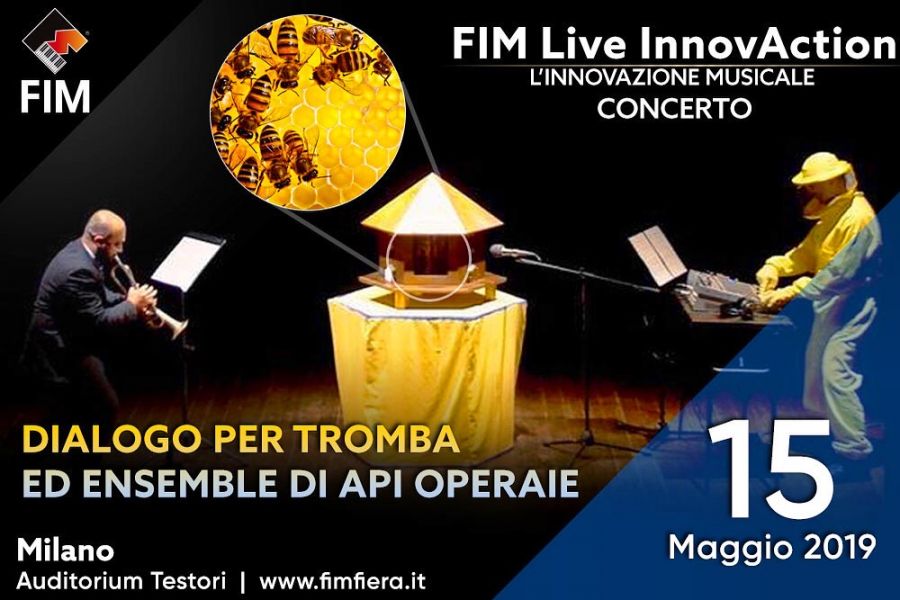 News | Date: 15/05/2019 - 20:30 | Font: https://www.fimfiera.it/visita-fim-salone-formazione-innovazione-musicale/eventi-in-programma-fim-fiera/palco-main-stage
On May 15 at the Testori auditorium in Milan in Piazza Città di Lombardia: live ARNIA "dialogue for trumpet and ensemble of worker bees" for FIM Live InnovAction INAUGURAL EVENING!