"Luce da Luce" with the 4ever Brass
for CANTOACANTO Festival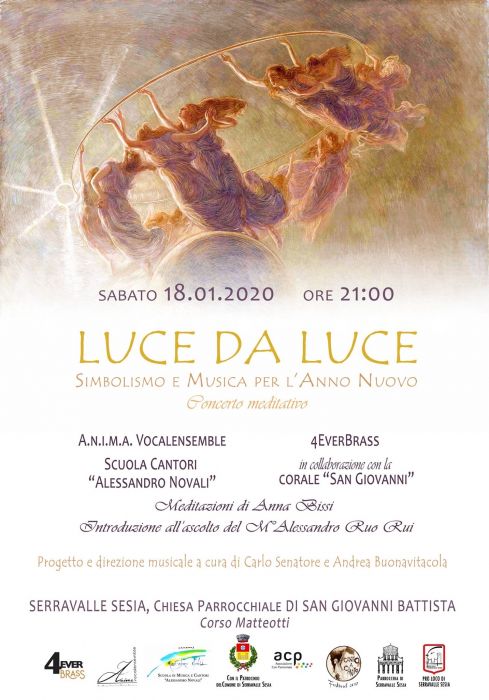 Event | Date: 18/01/2020 - 21:00 |
"Two voices" dialogue on the "polyphonies of Light" with Sister Anna Bissi and Maestro Alessandro Ruo Rui.
Saturday 18 January 2020, at the Parish Church of Serravalle Sesia (9 pm) the meditative concert "LUCE DA LUCE" will be held with the choir of the Music and Singers School Alessandro Novali and the vocal ensemble SOUL directed by Carlo Senatore, the brass quartet 4EVERBRASS by Francesco Cilione and the parish choir "San Giovanni" of Serravalle directed by Andrea Buonavitacola.
Among the performers, Giuseppe Radini - titular organist of the Sacro Monte di Varallo - and Mario Tatouh, soloist of the musical chapel of the Cathedral of Novara!