"Salt & Pepper" Review
Concert of the Fanfare Ten. "G. DONATO" Fanfare at the "Steam Laundry"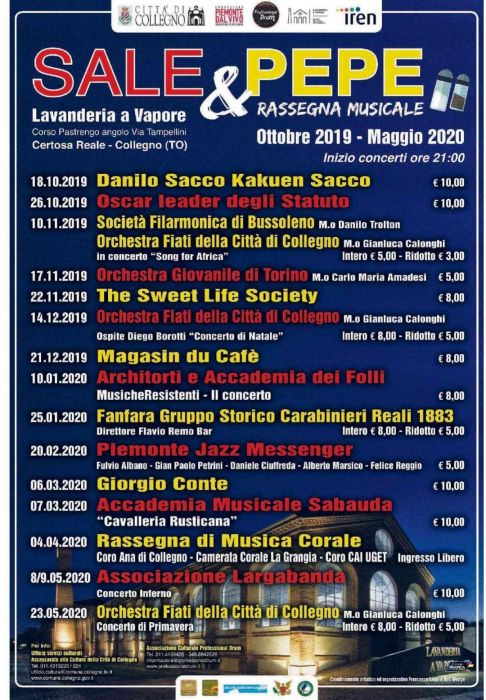 Event | Date: 25/01/2020 - 21:00 |
Exhibition of the Royal Carabinieri Historical Group and concert of the Fanfare Ten. GIANANTONIO DONATO for "Sale & Pepe", the musical review organized by the City of Collegno and the Professional Drums Association, with the contribution of IREN and the patronage of the Piedmont Region, arrived this year in its ninth edition.
Public entrance from 20.30 at the auditorium of "la Lavanderia a vapore"