First ciak for "Lupo Bianco" the movie
Monday, May 31, 2021, at 8:30 am the first "ciak, si gira" of the film Lupo Bianco, dedicated to Carlo Olmo, will play.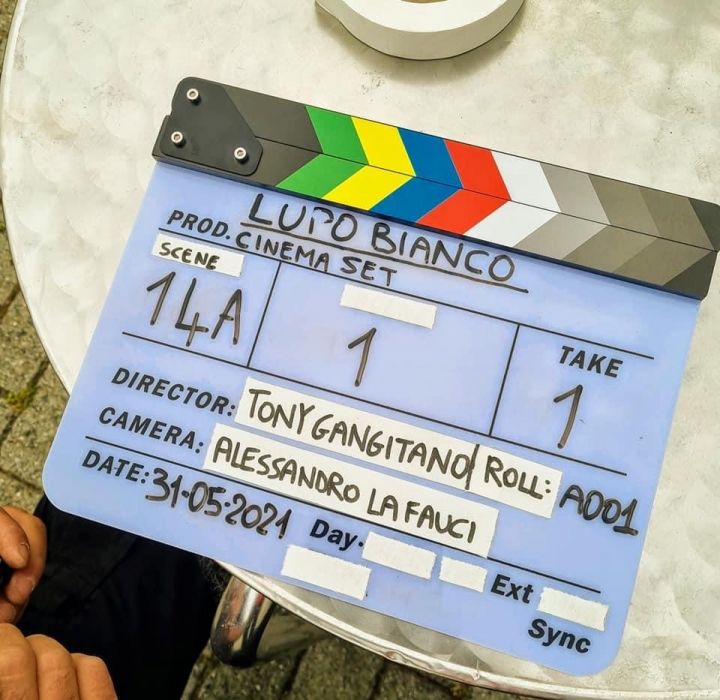 News | Date: 31/05/2021 - 08:30 |
The first week will touch, as well as Vercelli and Caresanablot, also Desana, Prarolo, Santhià, Zimone and the Vercelli countryside, in the Olcenengo area. Filming will have to finish by June 29th then the footage will be transferred to Catania for post production, editing and insertion of the soundtrack (written and created by me, Serena Rubini, Silva Poy and Marco Giva ...).
They will be intense days, times will be tight, also because the film must be ready to then go to the Venice Film Festival (the first week of September).
The main cast of the film directed by Tony Gangitano is composed of: Sebastiano Somma, in the role of Carlo Olmo; Morgana Forcella will be Angela Oliviero, Remo Girone, Carlo's father; Guja Jelo as Ding (ancient Chinese character); Vincent Riotta politician from Hong Kong; Gaetano Aronica plays doctor Scarrone; Francesca Rettondini will be Dr. Carrisi; Rosario Petix will play Colonel Ingala; Andrea Zirio as Olmo's adoptive father as a young man; Diego Cammilleri from Vercelli will be Stefano; Emanuele Olmo will play Doctor Maretti; Alessandro Meluzzi; Antonio Lubrano di Scampamorte in the role of Lubrano; Gabriele Scopel will be Carlo at 14; Daniela Fazzolar, Doctor Burla; Monia Manzo, the adoptive mother; Pierluigi Gangitano will be the councilor of Sichuan; Giorgia Fiori will play the role of a nun; Alice Carbonaro as the Hong Kong politician's partner; Marilisa Pino will play a wet nurse.