"Pray for Ukraine" with the municipal band "G. Verdi "of Trino
At the Civic Theater it will be celebrated on April 25th in music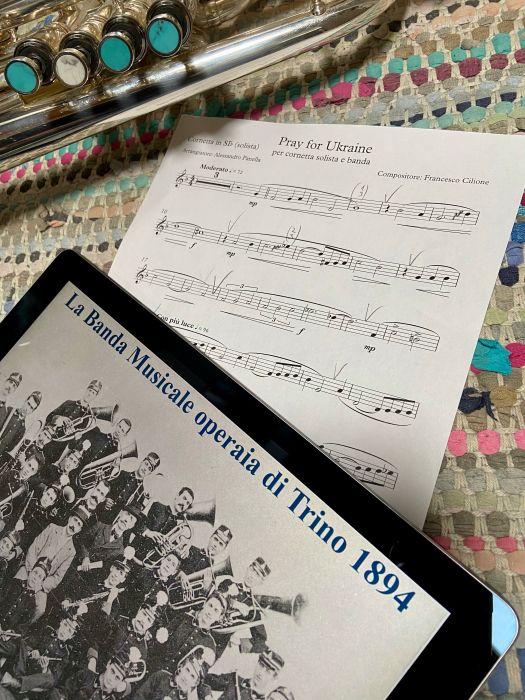 Event | Date: 24/04/2022 - 21:15 |
The Municipality of Trino and the Anpi within a rich series of cultural events will present the concert of the "G. Verdi " Wind Band, directed by Maestro Bruno Raiteri.
For the occasion, I was invited to perform as a world premiere the version for solo cornet and band of my composition entitled "Pray for Ukraine". My song of peace arranged by Alessandro Panella will be included in a truly captivating program (music by Beethoven, Offenbach, Giraud, Auric, Louiguy, Kosma, Betti and Mancini), to honor the memory and pass on values ​​and ideals that are always current to the new generations. .
Access to the theater will be free, I'll wait for you!